The Drag Reunion Mega Car Show
---
Car Show Info
Everyone is invited to partake in this portion of the event, all cars, trucks and motorcycles dating from pre-74 are welcome
As always, there is never additional fee for showing your vehicle, just show up, pay the standard admission fee and your in
What can show? Basically anything from the late 1800's-1973 is welcome.
From fully restored to rusty original, stock or all out race cars, black primer to show paint, Brass era to Muscle car, its all good!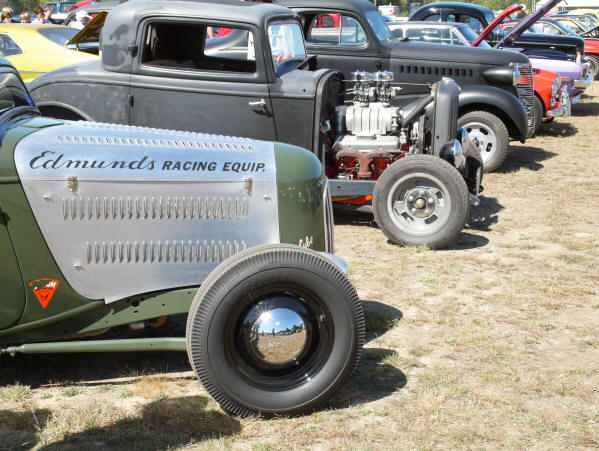 Shade tents and folding chairs are okay
Notice: Stake your tents well, YOU are liable for injuries or damages caused by your stuff
No Pets, this is a drag race not a dog show
We ask that everyone please pick up after themselves and leave the show area clean and quietly
---
Time to Dust Off those Historic Rods and Rails!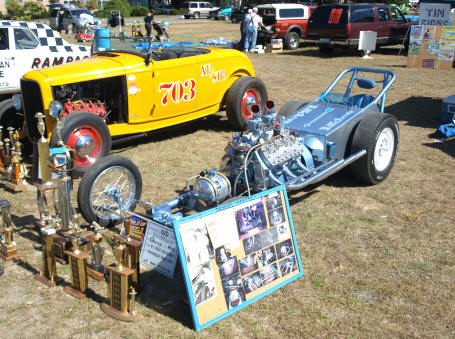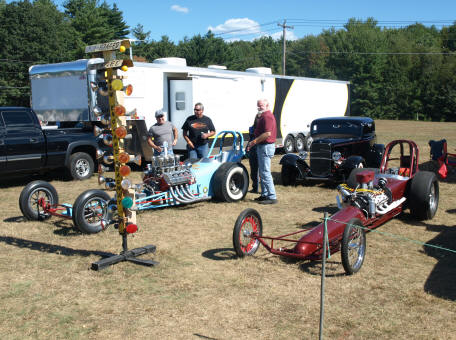 As always the reunion welcomes cars, racers & memorabilia that were part of New England's racing history!
So dust off those cars, trophies and photo albums!
All cars and items directly related to the Orange, Sanford or CT drag racing scene are welcome
Be sure to bring tables, chairs or whatever you might need to display your items
---
If your bringing a static display car via trailer, remember cars show best when off their trailer
Limited parking area for transport vehicles
Cars need not be operable: Static displays, rollers and projects are welcome
We STRONGLY encourage operating race cars to start their engines throughout the day
Static display cars display in the general car show field
---
Questions? Please ask info@DragReunion.com