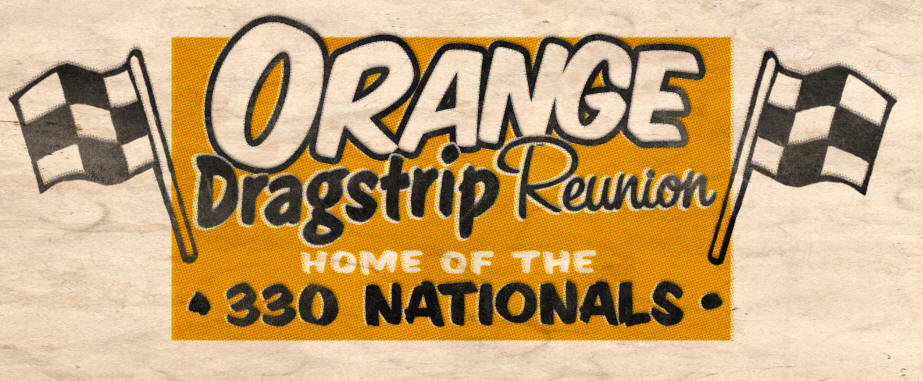 Support Your Local Drag Strip - Race at Sterling!
---
Want all the latest Drag Reunion News?

---
2020 Racing Classes
---
Full Race / Non-DOT Classes
Nostalgia Eliminator
Front Engine Dragsters, Funny Cars, Altereds, A/FX,
Gassers, Highly Modified Roadsters & Comp Coupes/Sedans
More or less your olde time straight axle race class...
---
Heavy Eliminator
Cars which are either:
Unregistered or have non-DOT slicks
---
Street / DOT Classes
To run in these classes you must have:
A valid registration in hand and DOT tires
If you can't meet the above criteria day of show, you will be moved into Heavy E or Exhibition
---
Muscle Car Eliminator
1965-73 Door Cars
---
Street Rod Eliminator
Hot Rods & Pre-65 Door Cars
---
Exhibition Class
Fun runs and grudge matches
Exhibition is open to all types of pre-74, 4 wheeled street or race vehicles
If you can pass tech, have a legit helmet and just want to have fun making passes this is your class
Exhibition class is also suited to very high horsepower/fuel cars that want to perform a burnout only
---
Racing Registration
Online Registration is Closed
If you registered to race in 2020, you will receive a full refund no later then June 20
Refunds will be issued via the original method of payment used
Racing is restricted to pre-74, 4 wheeled vehicles only
All drivers must be 18 or older and have a valid license
If your driving more then one race vehicle its $40 per vehicle
If more then one person is driving the same vehicle its $40 per driver
Racing is limited to 150 total entrants - Want to Race? Then you must pre-register
Questions? info@DragReunion.com
---
Racer Tip Sheet
Tips to help you through your race day from start to finish

Click to enlarge
---
Racer Show Maps
Saturday AM pre-7AM Race Car Line-up

---
Race Car Inner Show Traffic Pattern

Pink Arrows indicate correct path to Racer Check-in and Tech Inspection
---
Rules & Regulations
This is a reunion, a day of friends and family, bring only your best manors and leave only pleasant memories
Helmets
All drivers must wear a helmet meeting one of the following specs:
Snell M2005, M2010, K2005, SA2005, 2010 or 2015, SFI 31.1 or 41.1 2005, 2010, 2015 or newer :)
Not sure if your helmet meets spec? Check inside, there will be a tag or sticker. If it does not clearly have one of the above specs listed it will not pass tech
If there is no sticker, it will not pass tech
M
otorcycle, snowmobile and other non-spec street helmets will not pass tech No in-spec helmet - No Racing :(
Clothing
All drivers are required to wear long pants, closed toe shoes with socks and a short sleeve shirt minimum. Short pants/bare legs, tank tops, bare torsos, nylon or nylon-type clothing and open-toe shoes are prohibited

Drivers of open cars, supercharged cars or cars capable of 1/4 ET's under 12 seconds must wear appropriate safety clothing: SFI rated jackets, pants, gloves and so on

Drivers of cars with power adders such as Superchargers or Turbo-chargers must wear a jacket meeting SFI Spec 3.2A/1 minimum

Seat Belts

Seat belts/driver restraints must be properly anchored, in good working order and condition

If your vehicle has racing belts, they must have an in-date cert tag

If your running in Nostalgia or Heavy you must have racing belts with an in-date cert tag

Safety Inspection

All cars must pass tech inspection based on common sense and basic racing/safety guidelines you would expect at any track

Purpose Built Race Cars and Highly Modified entries will be more thoroughly inspected. The techs will be looking for such items as: drive shaft loops, blow shields and expiration dates on belts. Have your SFI specs handy

Vintage and Historic Race cars:

Consideration to the history of these vehicles will be used when inspected

A coolant overflow catch can is required on all vehicles: minimum 16 ounces.

Cars must be in good working order. All wheel studs and lug nuts must be present, cotter pins, hoses, brakes, steering, throttle linkage, and so on will be inspected

Cars must have full floor boards and firewall.

Drive shafts may not be open to drivers compartment.

Batteries must be securely mounted.

Automatic equipped cars require a neutral safety switch.

Open Headers are O-K anywhere inside the show

Cars with an aftermarket shifters require a reverse lockout.

Vehicles with highly modified engines require an approved clutch/flywheel, blow shield or trans blanket as required by most racing regulations

Foot brake starts only: Disarm any delay boxes, throttle stops & trans brakes

If your car has a rev limiter, and the linemen hear your car using it in competition - that is an automatic loss.

If your car is plumbed for NOS, remove the bottle before leaving home, your car will be checked. No bottles on the grounds

General Track Rules

<![if pub11]>

· Watch for and obey track officials both on and off the track

· NO passengers, make a pass with a rider and you will both be banned from the show

· Allow a non-registered driver to race your car and you will both be banned from the show

· Any instance of a non-registered driver found behind the wheel of any vehicle under power on the grounds, lanes or on the racing surface will result in the car & crew's immediate expulsion from the show

· Continued racing after passing the finish line will end your day

· Jumping the starting flag in competition is a loss

· Car touching or crossing the centerline is not permitted and is a DQ and end of day in eliminations

· Car making contact with a barrier anywhere on or around the track will end your day

· Reckless driving on or off the track (5 MPH max inside the show grounds), will end your day

· Stay in control during passes, if your vehicle is loose, swerving or otherwise out of control you will be given a warning. A second warning will put you on the trailer

· Rods and rails without front brakes are okay to burnout past the starting line and one crew member may assist with backing up

· Tow vehicles are to follow their cars down track once the pass is completed and the all clear flag is waved

· Please help keep us welcome at Sterling airport, leave your pit area as clean or cleaner then you found it

Bye-run vultures, drivers found to be consistently late to the lanes looking for that bye-run spot show poor sportsmanship. They will be noticed, warned and moved up the line. Get caught twice and it will end your day

The use of pit bikes, golf carts, ATV's, bicycles and any other mode of transportation other then foot is prohibited inside the show

The only exceptions are:

Tow vehicles to the staging lanes or back to the pits and said vehicle must have a valid registration and proof on insurance

Golf carts with proof of liability insurance, these arrangements must be made well in advance of show week

Burnouts: Keep you burnout inside the allotted area, burning out past the starting line is acceptable only for vehicles without front brakes. Make all the smoke you like, just so long as you do it in the appropriate area.

Only one crew member allowed on the starting line, He/she must stay behind the car, except for backing assist

Any crew member that will assist on track must sign waivers when registering, this includes back-up girls

No crewmember may touch the car during burnout or staging.

No persons under 18 allowed on track/past the staging lanes.

Racers wrist bands must be worn on left wrist, show your wrist band to the nice lady each time you pass from the staging lanes to the water box. No band, no pass.

Windows up, helmet on & belts fastened before leaving the staging area

We will have a flatbed on duty for on track breakage.

Speaking of breakage, if you do break during a run, pull over as close to the wall and stop as soon as possible, help keep fluids off the racing surface and clean up time to a minimum.

No drinking, smoking pot or use of open profanity

No pets

And no matter what, have fun, be safe and keep the mood light and friendly

Questions? info@DragReunion.com
---
Track Info
The blacktop racing surface is a section of airport runway, overall the condition is very good
The track will not be sprayed for traction, there will be water for burnouts
Racing will be 1/16th mile (330'), shut down area 650'
Extra low gears and top condition brakes are your best friends, you'll need them both!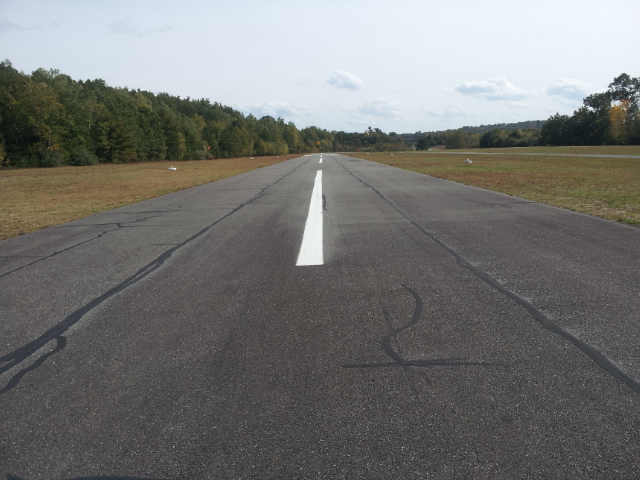 ---
Support Your Local Drag Strip - Race at Sterling this Year!