The Official Site of the Orange Drag Strip Reunion
The Orange Drag Strip Reunion
Nostalgia Drag Races, Car Show & Swap Meet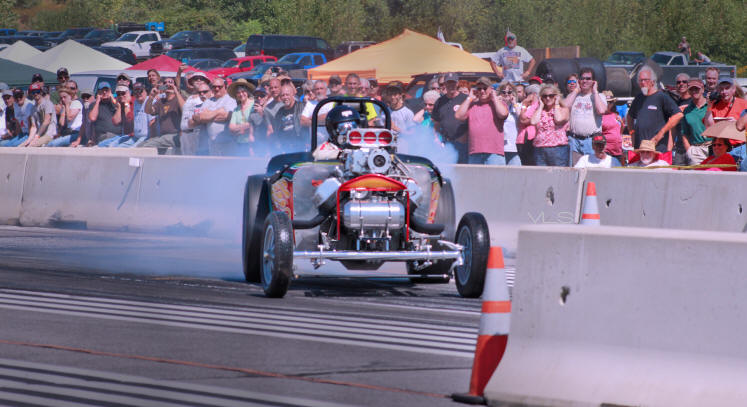 Show Date for 2015
Saturday June 20
Location: Sterling Airport, Sterling MA
Rain Dates: June 21, 27, 28

---
---

Follow our Fanpage on Facebook
---
Swap Meet/Vendor registration Info
General Outline of the Show
Show Date: Saturday June 20 2015
Gates open at 7AM for racers and vendors, 8AM for show cars, 8:30 for Spectators
Admission: $15 per person, kids under 14 $5, 8 & under free (with paid adult, limit of 2)
There is no additional cost to bring in a show car/bike, static display or cackle fest race car
$15 per head and that's it
Plenty of free on site parking
Drag Racing from 10-4 as the 330 Nationals take place!
Want to Race? Click here for racing info
There's also an excellent swap meet all day!
Want to setup and sell at the show? Vendor info and pre-registration Click Here
Hot food and cold drinks will be available on site for breakfast and lunch
Folding chairs and shade tents are welcome, don't forget sunscreen and ear plugs!
Notice: Stake your tents well, YOU are liable for injuries or damages caused by your stuff
Folks leave all pets home, I'm sorry but that includes all size, shape and type of dog except assist K9's
While we're talking about things to leave home, that would also include alcohol, pot and profanity
Questions? info@DragReunion.com
Sterling airport is located only a few easy miles off Route 190
GPS/Google Maps address: 121 Greenland Rd Sterling MA 01564
Sorry no fly-ins at Sterling, the entire airport will be closed for the event
Please take note: No Booze folks. Insurance regulations don't allow it, so let's play it cool and be safe... We all want to have the show again
Car Show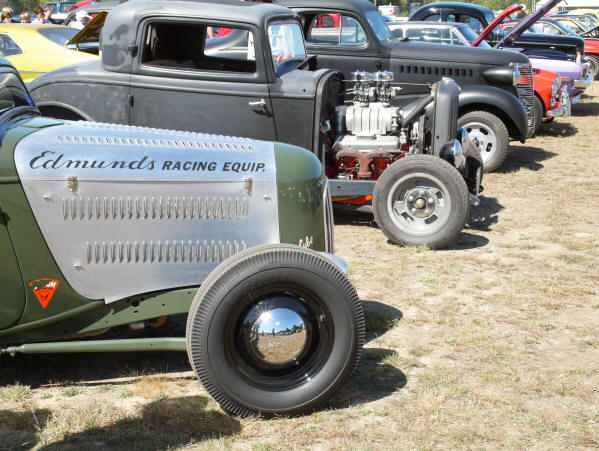 Everyone is invited to partake in this portion of the event, all cars, trucks and motorcycles dating from pre-74 are welcome
As always, there is no registration or additional fee for showing your vehicle, just show up, pay the standard gate fee and your in
What can show? Basically anything from the late 1800's-1973 is welcome.
From fully restored to rusty original, stock or all out race cars, black primer to show paint, Brass era to Muscle car, its all good!
Need parking for a tow rig and trailer? No problem.
Shade tents and folding chairs are okay
Notice: Stake your tents well, YOU are liable for injuries or damages caused by your stuff
We ask again that everyone pick up after themselves and leave the show area clean and quietly
Nostalgia Midway
Time to Dust Off those Historic Rods and Rails!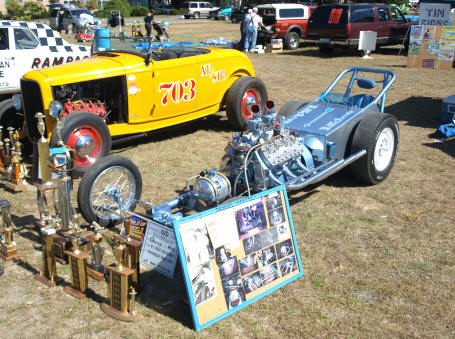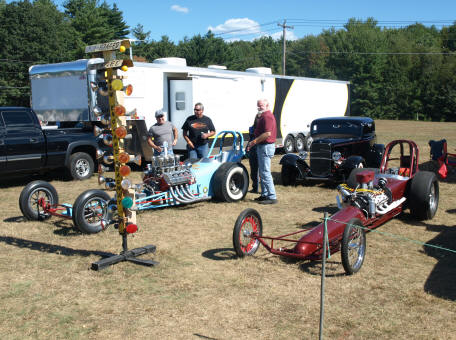 Just like the 2010 show, the reunion will once again be highlighting the cars, racers & related people that helped make history!
A centrally located & exclusive midway area just for static display race and street cars that ran at Orange as well as their owners & drivers.
The midway also welcomes original memorabilia; photo albums, trophy's and so on.
All Items directly related to Orange, Sanford or CT drag racing scene
If you're bringing memorabilia such as trophies, photo's and so on, you will be able to park in the midway with your display items.
Be sure to bring tables, chairs or whatever you might need to display your items
---
Race cars do not need to be of Orange racing heritage, street driven cars in this area do.
Static display race cars: When entering the show area notify the show staff your car is not racing and follow the signs to "Static Display Midway", please avoid the racing area.
If your bringing a static display car via trailer, remember, cars show best when off their trailer. We have separate parking areas for transport vehicles.
So please be prepared to offload quickly and move your rig to one of the designated areas.
Driven heritage cars, when entering the show, be sure to follow signs to the Reunion Midway parking area
Reunion Area Criteria: Open to vintage race cars regardless of heritage and street cars/rods with Orange airport racing history.
Cars need not be operable: Static displays, rollers and projects are welcome.
However, We STRONGLY encourage operating race cars to start their engines throughout the day.
Car Club Pavilions
To reserve a space on the show field for your car club to park, the following simple criteria needs to be met:
At least 8 club vehicles must attend, they need to arrive as a group, the club standard (name/logo) must be prominently displayed and members should be available to interact with the general show going public.
The Strokers Club is a great example.
They setup a large tent with their club name on it, the club dragster was displayed in front and they have members ready to answer questions. They are always very social and professional.
If your car club wants to set-up in a similar way, I'll be happy to provide the area.
To reserve a club space just contact me in advance with the specifics and we'll work out the details. info@DragReunion.com
Price of admission still applies: $15 per head
---
---
This page updated: 10/30/14